Dr. Nelson Jose Tiburcio, is a Latino drug and alcohol researcher, originally from New York City. His academic degree is in Criminal Justice from the Graduate Center of New York and the John Jay College of Criminal Justice. His training and expertise have been in the areas of substance use and abuse, sustained opioid recovery, public health, HIV/HCV prevention and treatment, community reentry, recidivism, cultural competence and health literacy in major urban areas. During a period of over twenty years, he has led, directed and/or collaborated on studies investigating the various initiates and public health consequences of illicit drug use, mostly heroin and prescription opioids but including cocaine, crack and other drugs among them.
"Common consequences resulting from the difficulty of sustaining abstinence are high relapse rates, and for many individuals, cycling in and out of prisons, detoxes, rehabs, therapeutic communities and then "back out there" into active use. Once released from these institutional environments, additional consequences include overdose risk, and of course exposure to HIV and HCV. These risks affect not only the individuals themselves, but their families, friends and loved ones as well. I also noticed that very few managed to avoid these patterns. For many re-entering their communities from jails, prisons and other institutional settings, the prospect of re-entering conventional society was compromised by the fact that they were still unprepared to mitigate the risks that led to their substance abuse and/or incarceration. These difficulties appeared to be the driving force behind their relapse and recidivism. As may very well be the experience for your own clients, for so many, it boiled down to their being unable to identify, accept and understand that they had a problem and importantly, that these drug-related problems are treatable."
The SASSI Institute and the work Dr. Glenn Miller founded provide significant synergies with Dr. Tiburcios's own life-works. The SASSI mission and dedication to supporting and responding to the needs of clinicians, justice professionals, researchers, and educators who work with those affected by substance misuse closely matches his passions and directions in the substance abuse field. Dr. Tiburcio's experiences with community-based and longitudinal research studies and clinical practice lending "voice" to the populace we serve is instrumental towards achieving these objectives. This is especially true for those affected individuals who might be unsure or unaware of the detrimental effects of their continued substance use. In combination with other psychological measures, counseling and cooperative agreements and similar working relationships, our screening and counseling work can be used to help individuals identify and effect change in self-perception, with an ultimate goal of achieving and maintaining a greater sense of self-respect and respect for others. This is the true SASSI mission.
"As the Chief Executive Officer, I realize that building on Glenn's work is admittedly no easy task, but I do so wholeheartedly. I am confident that together with the SASSI staff, colleagues, clinicians and consultants our endeavors will help fulfill the mission which is at the core of The SASSI Institute: to provide the critically needed services and assistance to those suffering from substance use disorders and the professionals who serve them. I am elated to lead this mission and together, accomplish our common goals."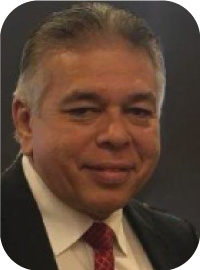 Portions of this were originally published in SASSI News & Reports Volume 16, Number 1, 2015