SASSI Online is our web-based platform that supports the digital administration of the Adult SASSI-4, Adolescent SASSI-A3, and Spanish SASSI. It provides a report with interpretive paragraphs outlining the decision rules and results from client responses.
In this edition of SASSI Online Tips and Tricks we highlight the documents located under the Support Materials page. Access the Support Materials through the Account Dashboard's, My Clients tab. The Support Materials button is to the right of the Administer button.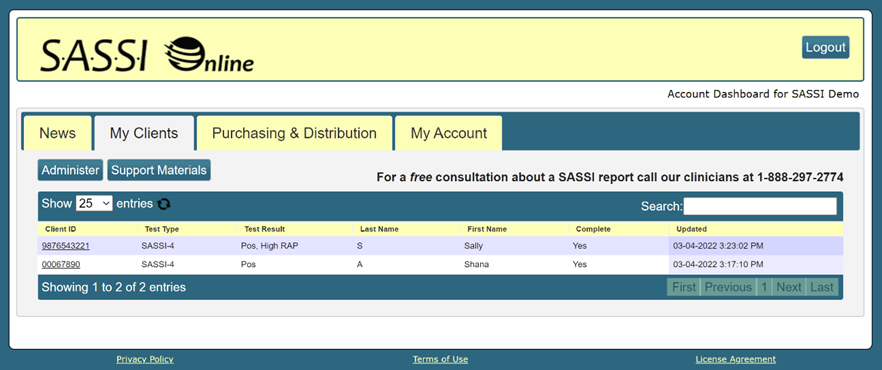 There are four quadrants on the Support Materials page, the top left is for Adult SASSI-4 documents, the top right contains the Adolescent SASSI-A3 materials, and the bottom left is for the Spanish SASSI. The bottom right section provides general information.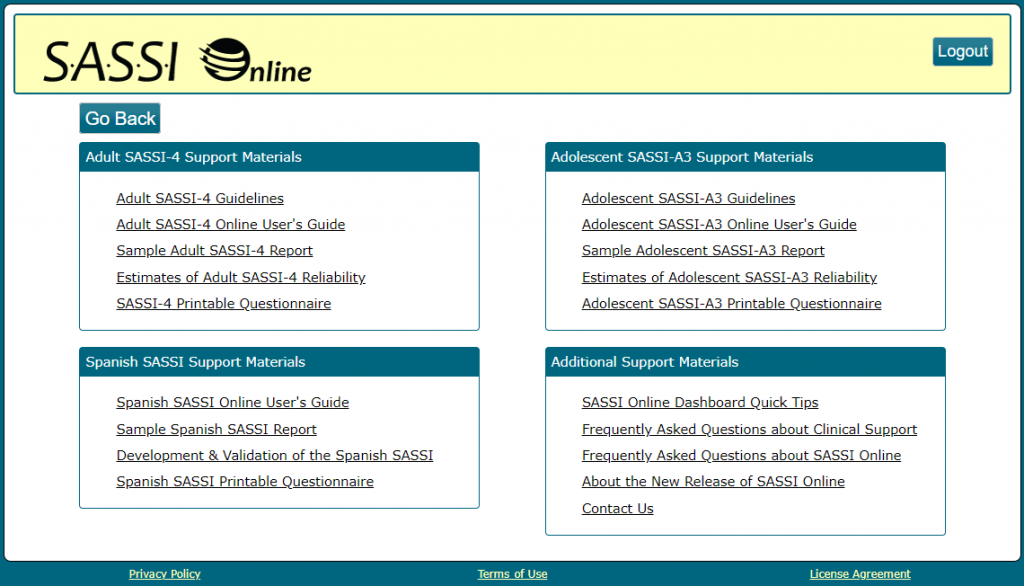 The sections dedicated to our instruments each contain Guidelines regarding profile validity, the decision rule/s, and treatment considerations for use when reviewing the client results. There is also an Online User Guide that provides in-depth instructions for navigating SASSI Online, as well as the scale score descriptions. The User's Guide also includes the questions scored in the face-valid, true false SYM & Rx scales, and the FRISK and ATT scales on the adolescent version. This page also provides reliability and validity information, a sample report, as well as printable questionnaires for the three instruments available on SASSI Online.
The Additional Support Materials section includes our single-page printable Dashboard Quick Tips. This document is an excellent resource for those new to SASSI Online who need to begin administering SASSI instruments right away. A link to the FAQ for Clinical Support is a collection of items our Clinical Support team has put together after years of answering calls. The FAQ for SASSI Online, answers questions about the use and design of our online platform.
If you are not currently using SASSI Online and would like to look at these documents, create an account at www.sassionline.com. If you already have an account, browse around the Support Materials page during your next session on our site. As a bonus for reading this blog post to the end, reach out to us at blog@sassi.com, with the code word: Support Materials, to request two free SASSI Online administrations!